PRAISE FOR NEW CD PASSING THROUGH
"Every now and then, an album comes along that I listen to almost compulsively. It's rare because it needs the recording to contain the perfect songs, performed the right way and presented in a flowing order among other attributes. Grace Griffith's Passing Through is one such album." —Irish Edition
"5.0 STARS – I LOVED IT!" —the celebritycafe.com
"A DEFINITE WINNER!" —fanrealm.com
 "WORTH IT'S SALT.  HIGHLY RECOMMENDED." —popdose.com
"GRIFFITH HAS A VOICE THAT REACHES HEARTS WITH ALMOST  MYSTICAL TOUCH." —blogcritics.com
…til there's no more time for singing and til we reach the story's end, I'll always find the strength within me to rise and sing my song again…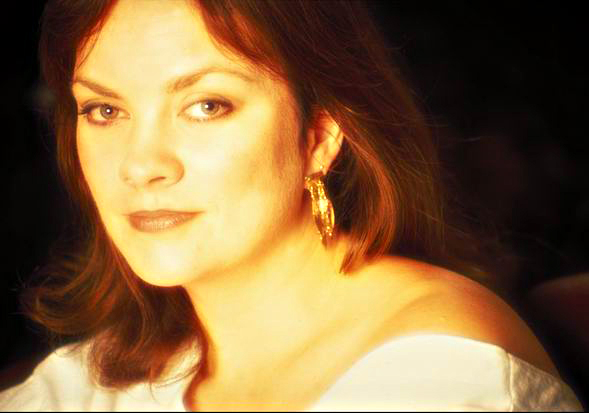 GRACE'S NEW CD, PASSING THROUGH
Liner Notes by Richard Harrington
Grace Griffith first recorded Iris Dement's "My Life" on her 2000 album, "Minstrel Song," and those last three lines in particular serve as apt testimony to her life. For more than three decades, she has ridden parallel rails of body-and-soul comfort-giving, as both a physical therapist and nurturer through her music.
"My life, it don't count for nothing…
when I look at this world,
I feel so small
My life, it's only a season,
a passing September that no one will recall.
But I gave joy to my mother and I made my lover smile
And I can give comfort to my friends when they're hurting
And I can make it seem better for a while."
—Iris Dement
It doesn't hurt that Griffith is blessed with an ethereal, crystalline soprano that invites you in, or that she's always had the purest instinct for songs that address universal themes of love and compassion, connection and community, spiritual aspiration and earthly determination. Whether heartfelt love ballads, historical narratives or modern ruminations on the frailties of life and the inexorable passing of time, such songs are blessed in her embrace.  Griffith has never felt compelled to write her own material, but more than a few of her songwriter friends have been inspired by a calming-through-any-storm voice reminiscent of Sandy Denny, Judy Collins and her friend and admirer, the late Eva Cassidy.
In fact, it was Griffith who brought Cassidy to the attention of her label, Blix Street, just before the singer's death from cancer in 1996. In a typical moment of selflessness, just as her own debut recording for the label was being released, Griffith phoned label owner Bill Straw and said, "We have this wonderful nightingale. I'm afraid we're going to lose. . . may I send you a tape?"
As it happens, Cassidy was barely heard, much less known, in her hometown. Her first solo effort, "Live at Blues Alley," was released on her own label in June of 1996. That July, Cassidy was diagnosed with terminal cancer; she died four months later at the age of 33.
Griffith didn't know Cassidy very long, basically from the time of her diagnosis to her passing. But they'd been to each other's shows, and though Cassidy was so shy she'd never introduce herself, she was as much a fan of Griffith as Griffith was of her.  Marcy Marxer, who would produce three of Griffith's albums, recalls a visit with Griffith in Cassidy's last days and how afterwards, Eva told her that "Ella [Fitzgerald] and Grace" were her favorite singers.
There was clear comradeship through the commonality of their voices, a distaste for musical boundaries and disdain for commercial compromise, as well as an uncanny ability to take both traditional material and more contemporary songs and make them indelibly their own.
"I felt we could have been sisters," Griffith once said of Cassidy. "When I saw her in the audience, I used to wonder why she was coming to see me?"  Eva's (and later Grace's) producer Chris Biondo later explained, "It was the emotional credibility of singing from the heart."
Which has been a first and immediate reaction among critics and musicians, many of whom would later come to work with Griffith. Singer-songwriter Carey Creed describes her voice as having "a gentleness that carries an intensity with it—heart-to-heart communication. Somehow her gentle spirit comes through her voice."
The Washington Post noted that her "voice has a soothing, almost seraphic quality," and composer/arranger Jennifer Cutting originally built her award-winning, seven-years-in-the-making "Ocean, Songs for the Night Sea Journey" around Griffith's voice after discovering her at the Takoma Park Folk Festival in the early 90's.
"I first heard Grace's voice from a distance and immediately wondered "who is that singer?' She had that perfect siren-like, celestial, other-worldly voice… that seemed to hang shimmering in the air. It was exactly what I needed for the Ocean project, which is about a hero's journey and triumphing after a road of trials. She was someone who saw music as a healing modality, was drawn to music that helped to lift the spirit and soothe the soul, that had something to do with transcendence."
The Ocean album featured Griffith's haunting "My Grief on the Sea," a century old Gaelic lament translated by Douglas Hyde, the scholar who was a leading figure in the Gaelic revival and became Ireland's first President; Cutting's original melody achingly elicits the romance and ultimate reunion of lovers separated by the sea. Also on the album: "Song for the Night Sea Journey," a hymn of comfort and encouragement (sung by Griffith in Irish and English) for those who have come safely through life's storms.
Life's storms, it turns out, were on the near horizon.
In 1998, Blix Street released Eva Cassidy's now-classic "Songbird" collection. But it wasn't until BBC Television started championing Cassidy's recordings  in 2001 that she became an international phenomenon.
Sadly, as Cassidy surged to posthumous fame, Griffith's own burgeoning career was short-circuited by her own health crisis. In 1998, she was diagnosed with early-onset Parkinson's disease, a brain disorder that produces tremors, slowness of movement, rigidity and difficulty with balance; there is no cure.  Over the next 15 years, Parkinson's would take its toll on the singer's body, but not on her voice or spirit.
Griffith had grown up on a small farm in Southern Maryland, in a family for whom music and song were part of the daily discourse, and in a region where folk and Celtic music were common fare. Here,  in numerous coffeehouses and folk clubs., she honed her gift and began collecting admirers and collaborators. From the late '80s into the early '90s, she was lead singer for the all-female Celtic band, the Hags (Mary Chapin Carpenter would be her replacement), half of the Hazlewood duo with songwriter Susan Graham White, and the lead singer of another Celtic group, Connemara.
Between 1992 and 1996, she'd win numerous Washington Area Music Association (Wammie) awards as Best Female Vocalist in the Celtic and folk fields. Blix Street noticed and in 1996 the label added some new tracks to her self-released 1993 solo debut, "Every Hue and Shade," and re-released it as "Grace."
By then, Griffith had been working as a physical therapist for almost two decades. Her parents had encouraged her to pursue a stable career—she'd earned her degree from the University of Maryland in 1978 and, later, served as director of rehabilitation at the Physicians' Memorial Hospital—-but that eventually played into her own vision.
"For me, there's always been a parallel track between a pragmatic career and art," she told me in 1996 as Blix Street released "Grace." "I came up in a family of 10 who were not particularly well-off, and I was told, `You've got to pay your way through college, and you've got to pay your way through life' . . . and that the arts were not the way to do that. But at home, a passion for music was encouraged — both my parents loved to sing and it was a big part of our household. For years, I struggled with a voice in my head and a strong work ethic that said [making music] was impractical, a selfish pursuit."
A turning point had come in the late '80s when Griffith was in Hazelwood and realized she "could think of music as a helping profession, one that can really help people tolerate life better."
Her paths had finally and effectively merged.
The cruel irony was that Griffith was diagnosed with Parkinson's just as her musical career was hitting its stride —- opportunity muted by gradually-growing limitations.   As a physical therapist, she was better prepared than most people for the challenges to both body and spirit, as she recalled in 2006. "For the most part, those people I was dealing with over the years were not complaining; they were just: Okay, what do we do now? I felt in a way like I owed those people to live up to the things I used to say to them."
The singer had first showed signs of the illness in 1997, when she and Marcy Marxer were working on her second album, "Minstrel Song." The initial diagnosis was even more dire—a possibly-fatal brain tumor—before it was corrected to Parkinson's.
READ MORE